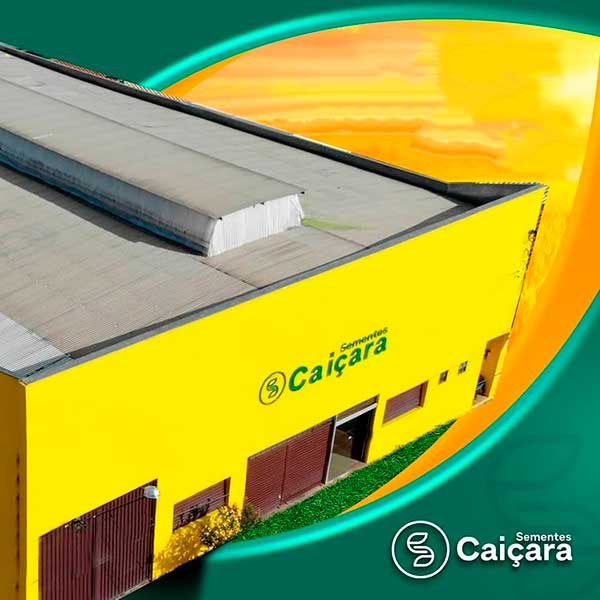 Sementes Caiçara, founded in 2006.
Located in the city of Brejo Alegre, São Paulo – Brazil, the Trader and exporter Sementes Caiçara, has as a business the production, manufacturing and marketing of forage seeds.
Since the beginning of its activities, the management of the company aware of its mission in the market of forage seeds and legume seeds for the fertilization to make the soil more productive has as one of its main objectives, the continuous search for the improvement in the quality of its products and services.
Quality is the word that has dominated the current speeches of many companies and recently became a matter of strategy and survival where, in an increasingly competitive market, get and retaining customers, is absolutely necessary to ensure the success of an organization.
The company is concerned with these questions, is investing in modernized projects for improvement having in aim not only ensure one of its strong points, that is, to pursue the excellence in customer service, but also preserve its credibility and support in the market.
The company has a highly qualified technical staff composed by professionals with extensive experience. It research for the improvement in quality and productivity of species of seeds, working in partnership with research organizations in the study and development of new projects that may result in benefits to those working in this market.
In this point the Sementes Caiçara stands out for its pioneering in seeds production, pelleteds and coateds seeds, conventional seeds and legume seeds. Other companies began to use this technique that revolutionized the market of pasture seeds in Brazil and several other Central and South American countries.
Nowadays 70% of our production goes to foreign, including some Africa countries, Dominican Republic, Argentina, Bolivia, Costa Rica, Guatemala, Honduras, Mexico, Nicaragua, Panama, Paraguay, and Venezuela, and 30% is desdined to all states of Brasil.